Biography
I am known as Shirow Di Rosso, but my real name is Stef Van Rossem.
I was born in Sint-Aghata Berchem, Belgium and always enjoyed being creative. I live with my awesome wife and 2 mischievous daughters in Merchtem.
From IT-engineer to digital artist.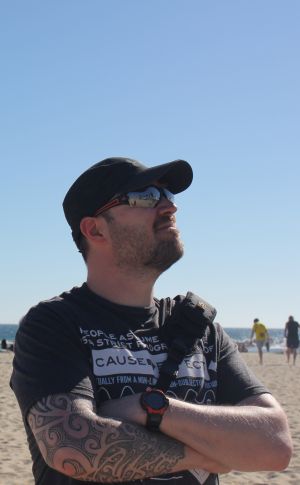 I have been an IT-engineer for 14 years in a company that would rather suck its employees dry than to invest in them. After a long deliberation I decided to quit that business and do something I always wanted to do. Draw.

The following 2 years I had to learn to draw from scratch. Thank god for the Internet and its many tutorials. I bought lots of books on the subject and found some great tutorials on theartclasses.com. I learned most about anatomy from alienthink.com.

It was a long process before I got where I am now. Beginning of 2012 I got picked up by Anchora Games to create illustrations for their online Trading Card Game called
"Forgotten Myths". Since then I have been concentrating on working for them.

Since January 2013 I am freelance and hope to make a good living creating whatever people need. I always wanted to work on a good children's book and thanks to the people from The Cynja this has become a reality. I made 2 volumes of The Cynja comic for them
Style
I'm trying not to pin myself to one style, but an artist inevitably goes in a certain direction. Most of the time I work with Photoshop, but once in a while things will need to go smoother and then Illustrator with it's wonderful vectors will pop up.
Thanks to "The Cynja" I have also discovered some hidden talents for comic books.
Sketching, inking and coloring all panels on a page is now one of my new passions.
Inspiration
Masamune Shirow has been a big influence in my life. Hence the name. But I admire all those wonderful illustrators and hope one day to become one of them.
Other inspirations are Joe Madureira, Frank Cho, Romano Molenaar, etc...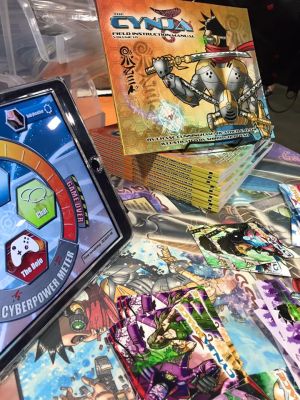 Clients

The Cynja LLC
I have created a children's book called "The Cynja" for them. The Cynja Series – cyber safety books for kids – teaches children about cybersecurity in a fun and engaging way. As the cyber adventures unfold, the mystery of cyber security starts to fade as they learn key concepts such as malware, botnets, encryption and more.

This first volume in The Cynja comic series, is an adventure story brought to life by a team of information security industry professionals who want nothing more than kids and their families to learn about cybersecurity before they fall victim of digital crimes.

This is what I have done for them
Character design
Layout
Inking
Coloring
Lettering
Cover design
Logo design
Business cards
Website graphics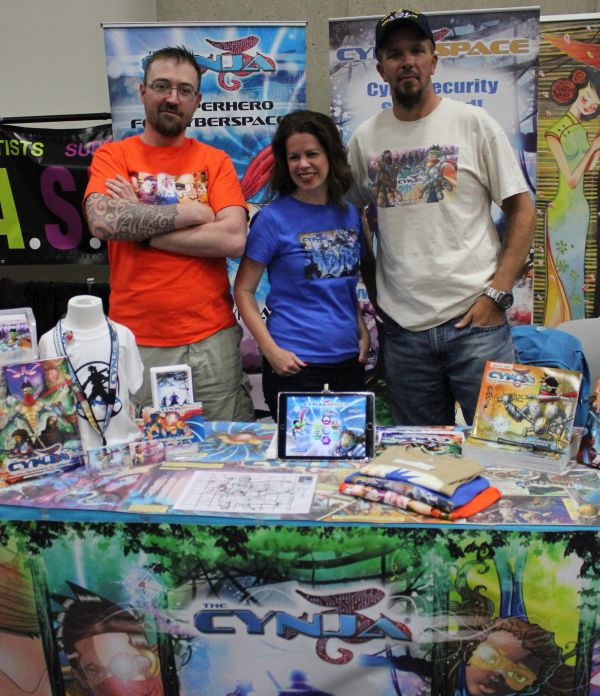 "Simply stated Shirow is awesome. He's brought our manuscript to life in ways we couldn't even imagine. Shirow's professionalism is top notch, every concept he has delivered has surpassed our expectations. We're so fortunate that we get to work with such an amazing artist."
Chase Cunningham & Heather C. Dahl, co-authors The Cynja

CynjaTech LLC
I designed an app called "CynjaSpace" for IOS for them.

CynjaSpace is an internet safety app for kids that allows children to chat with approved contacts and learn responsible digital behavior.

Parents easily manage their kids' online presence with convenient controls, alerts, limits and activity monitoring.


Anchora Games
I have been drawing a lot for Anchora games on the online Trading Card Game called "Forgotten Myths". You can find illustrations in almost all the categories in my portfolio.
I made the following pieces for the people of Anchora Games:
Illustrations
Icons
Logos
Crests
Special effects
Backgrounds.
Booster kaart packaging
Banners
Titels

"We had the privilege to work with Shirow on Forgotten Myths, the Trading Card Game over the past year. During that time, he repeatedly surprised us by his passion and dedication to his art, and we were amazed by his versatility. We had the chance to watch how he developed over time, both from a technical and artistic point of view. He is very diligent and shows great care to meet and exceed the client's expectations. While developing Forgotten Myths, Shirow has shown genuine interest in our project beyond the scope of concept art, and has become a part of the team and a friend. It is a pleasure to work with Shirow, and we definitely want to continue working with him in the future.

Emre Ozturk, Anchora Games"




Audry's Food is a company that makes meat, chicken and fish salades.
I designed their logo, containerstickers and posters for them.


The HigherSide Chats
For THC I designed a couple of things like logos and social media profile pics.




For them I created drawings for corporate presentations.


Dance Group Nele
In 2011, 2012 and 2013 I have been designing posters and programbooklets for their annual show.